The Early Years
Antonio Frilli founded the Frilli Gallery in 1860 in Florence. Already an internationally acclaimed artist, he decided to open a Studio and Art Atelier for white Carrara marble and Volterra Alabaster pieces of sculpture. At that time Florence was the preferred destination for scholars, intellectuals, entrepreneurs and aristocratic families in search for a proper, refined education in the fields of art and art history. It was the time of the Belle Epoque, and the unification of Italy in one State, while Florence was to become capital of it.
The Frilli Studio quickly achieved international fame and was renown worldwide for its prestigious marble replicas of classical, renaissance and neo-classical pieces of sculpture. The Frilli pieces were chosen to decorate beautiful residences of a discriminating clientele not just in Europe but also in North and South America, and the Far East. The clientele varied from the tycoons aiming at affirming their newly acquired status as well as well-educated foreigners who at the end of their journey wanted to take back beautiful pieces of art. The Frilli replicas were to remind them of the original pieces they had been seeing in Florence, the local culture and its great tradition in the arts. Such a demanding clientele favored the museum quality production of Frilli and was at the base of the extraordinary success achieved all over the World.
The World EXPO - Universal Exhibitions
The fame of the Frilli Gallery worldwide started developing in these precise years thanks also its numerous participation to the Universal Exhibition of Arts in over 53 countries worldwide. Frilli Gallery was awarded many prizes and medals throughout the years. In the Saint Louis Exhibition of 1904, Antonio Frilli brought an original work of art, a creation of his own, named "Woman lying on a hammock". A beautifully hand carved white Carrara marble sculpture of a resting woman, two meters long, that won the Grand Prize and six gold medals as the best sculpture piece presented.
The Universal Exhibitions, every five years, were a powerful and unique window to promote business internationally. New technologies along with new trends in art were exhibited. Entire buildings and pavilions were built to host companies and artists from all over the World, as for instance the Eiffel Tower in 1889 in Paris. The Italian Pavilion, at the 1915 San Francisco Exhibition, was entirely decorated and furnished with Frilli Gallery fountains, statues and pieces of sculpture.
Original Frilli Pieces of Art
Antonio Frilli demonstrated incredible entrepreneurial skills combined with a extraordinary high level of quality. These two factors were key to the long lasting success of the Frilli Gallery till today. In 1999 an original marble piece of "Woman lying on a hammock" was sold at Sotheby's New York for $ 630.000.
Out of four original models made by Antonio Frilli, one is in owned by Sir Andrew Lloyd Webber, also famous as a collector of art pieces, and was exhibited in 2003 to the London Royal Academy of Fine Arts for the special exhibition of Sir Andrew Lloyd Webber's collection.
At the 19th century Frilli was entrusted by Leland Stanford with the carving of many large marble statues to decorate the campus of the new Stanford University in Palo Alto.
Many foreigners permanently resident in Florence would turn to the Frilli Gallery for important commissions also for sepulchral monuments and tombs. This inauspicious but important part of the Frilli Gallery production reached overseas, with many examples of monuments also in internationally famous cemeteries such as Forest Lawn Memorial in Los Angeles.
At the death of Antonio Frilli in 1892, his son Umberto, graduate from the Florence Academy of Fine Arts took over. With his dynamic and resolute manners, he was capable of enrolling many new talented sculptors, stone cutters, decorators, all craftsmen who served the studio and consistently widened the offer of pieces of sculpture.
The 20th Century
Over the years Frilli has become World famous also for its outstanding museum quality replicas of masterpieces. Frilli owns the largest collection of models derived directly from the original pieces of sculpture, from museums and monuments all over the western World. Many of those are not available elsewhere, and, even when they are, they rarely reach the quality and truthfulness of the models in Frilli possession. Most of the Frilli ones in fact were taken at a time when it was still allowed to take direct moulds from the original masterpieces. As the World economy has changed and the living and life styles have evolved, so has the Frilli clientele. Private residences, luxury hotels, homes, yachts, museums, with city planners, antique dealers, collectors - also of contemporary art, interior decorators, landscapers, garden designers: They all share one thing in common – a discerning eye for quality and beauty.
A Frilli replica is not a copy
Today the gallery's works of art in bronze and marble represent probably the largest selection available in the World, for sale. Frilli pieces of sculpture are real replicas and not just copies. These replicas are derived from models taken directly from the original masterpieces, either through physical moulds, or now also through 3D digital scanning. A copy instead is derived just from the image, such as photos, of an original piece. A copy can be produced by anyone capable of copying a piece of sculpture, when a model physically and directly taken from the original is not available. A replica requires a truthful model, derived from the original, and relentless attention to the very special details incorporated in such original. A replica brings back the aim and the soul of the original piece, as per the artist's original intention.
But the quality of the model is not enough. The attention to details, the care placed in replicating also the finest ones, is another foundation of Frilli exceptional quality. Each piece of sculpture – either carved in marble or cast in bronze – is painstakingly finished by hand, to ensure that all the details of the original masterpieces are incorporated in it. At Frilli each piece achieves such outstanding standards only thanks to avoiding any shortcut and refusing any compromise. The commitment is one of strict adherence to authenticity, coupled with the traditional skills and unique craftsmanship of the Frilli artists.
Replicas in Art History
Many masterpieces have enjoyed long lasting success over centuries, and in some case across millenniums. Their appeal, both for their beauty and inner meanings, has crossed time, and geography, untainted. Very often they have reached our times through replicas, made centuries after the original works of art were first conceived and made. This is very often the case with bronze pieces of sculpture especially. Bronze is a valuable alloy for its physical features of resistance and resilience. Unfortunately the very same bronze, suitable for lost wax cast of pieces of sculpture, became particularly valuable at war time. Many masterpieces were melt down to make cannons, or other high performing weapons and tools needed at war time. Most of the original bronze masterpieces, in the Museums today, were either found under the ground, under the ashes – such as in Pompei, or under water. Had they been easily reachable, they would have most likely being recycled into cannons. Very few bronze originals survived. Moreover many marble masterpieces from the Classic times – both Greek and Roman – shown in Museums today are themselves replicas, derived from bronze originals which are now lost. Frilli offers also a unique collection of bronzes, cast from the moulds taken from antique marble models. This way Frilli is recreating the very same bronze pieces as they were originally conceived by such artists as Myron, Fydia, Praxiteles, Lysippos and many others.
The Paradise Doors by Lorenzo Ghiberti
These unparalleled standards of excellence, have been proudly maintained and preserved by Frilli across the time span of three centuries. Frilli was also recognised, and its efforts rewarded, when it was asked to cast the bronze replica of Lorenzo Ghiberti's East doors of the Baptistery of Florence. Undertaking such an important commission for the city of Florence was an immense privilege for the Frilli Gallery. The doors have been reproduced without sparing any possible resource and effort. The superbly unique replica is seen by millions of visitors each year, while the original, after their restorations, are safely shown indoor in the Museum of the Opea del Duomo nearby.
Frilli Today
Over one hundred fifty years after its foundation Frilli is still the name of reference - a true Made in Italy brand - for private individuals as well as professionals from all over the World. Its positioning and reputation is now global, stronger than ever before. It is family owned and managed, with the active involvement and passionate commitment also of the youngest family generation.
}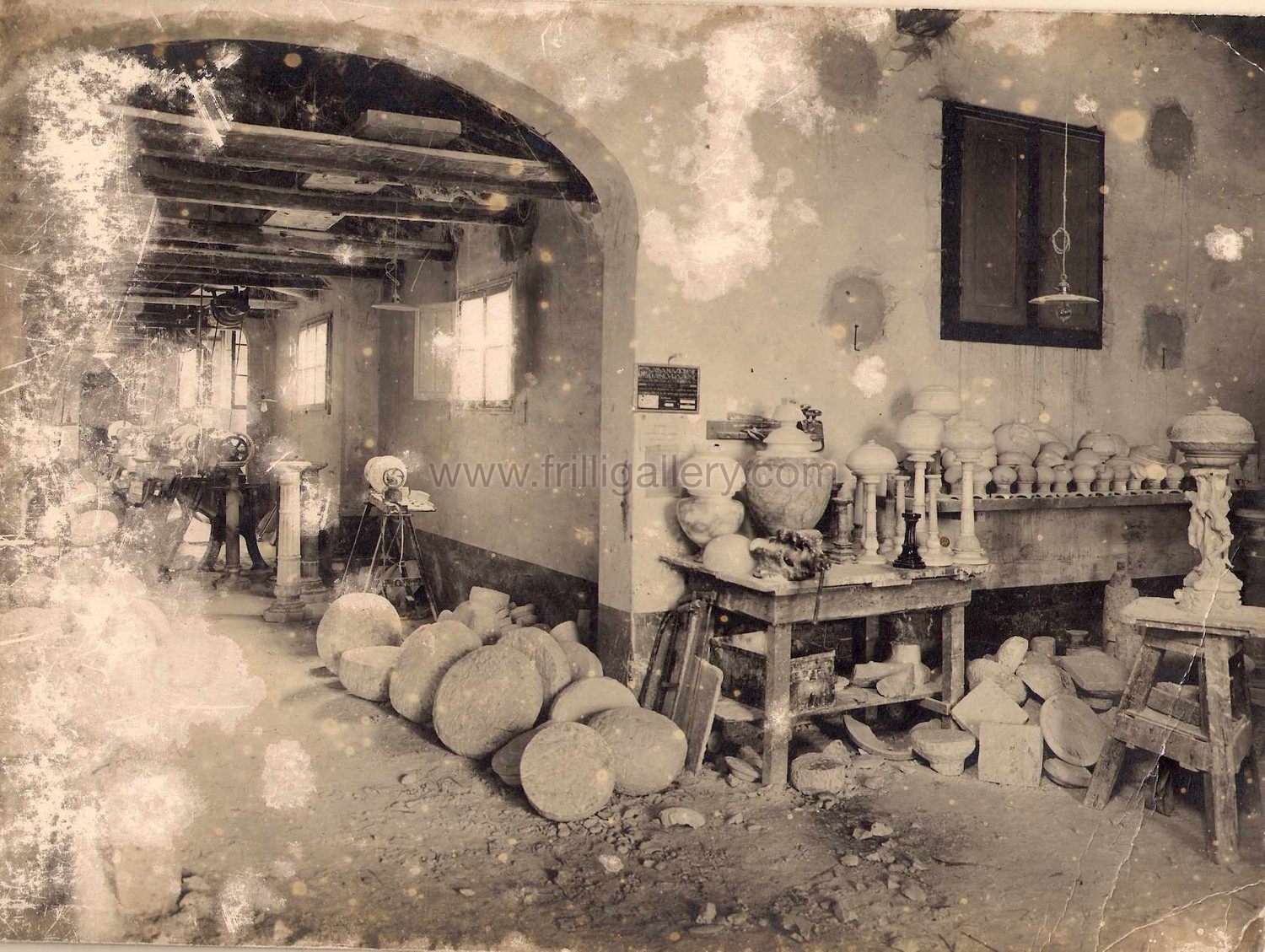 }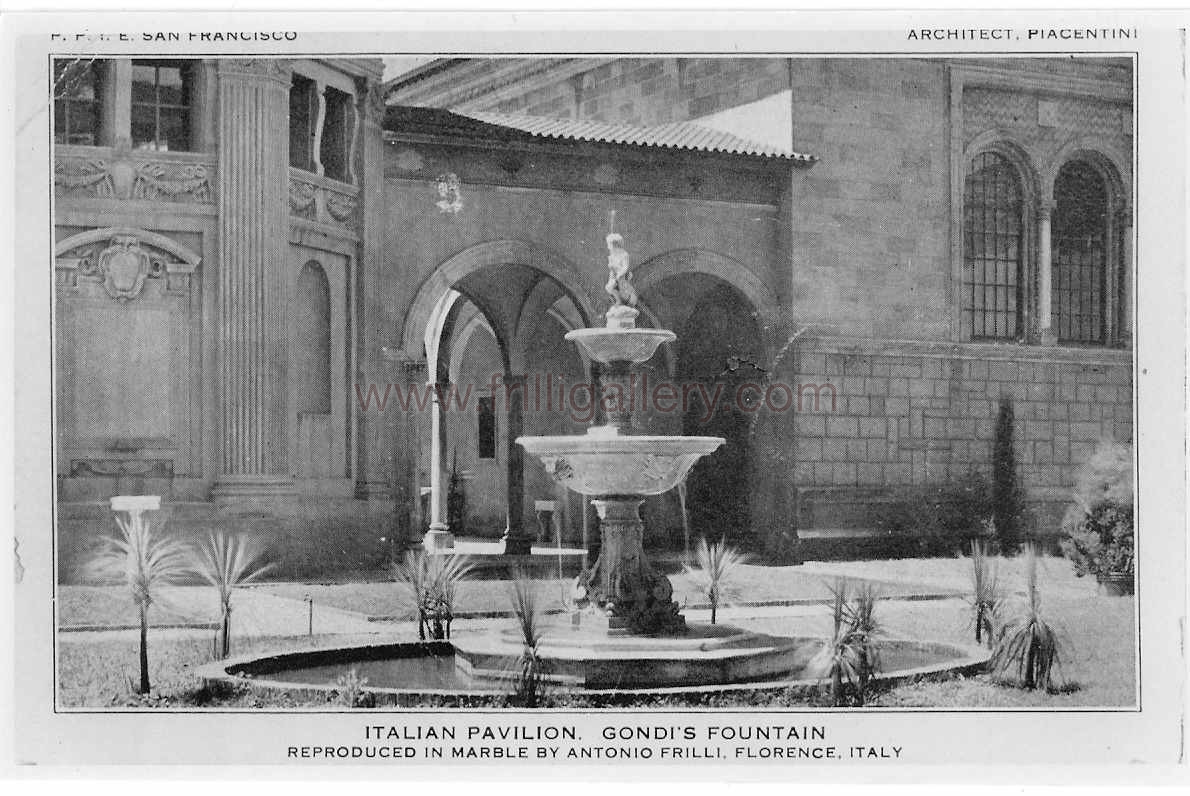 }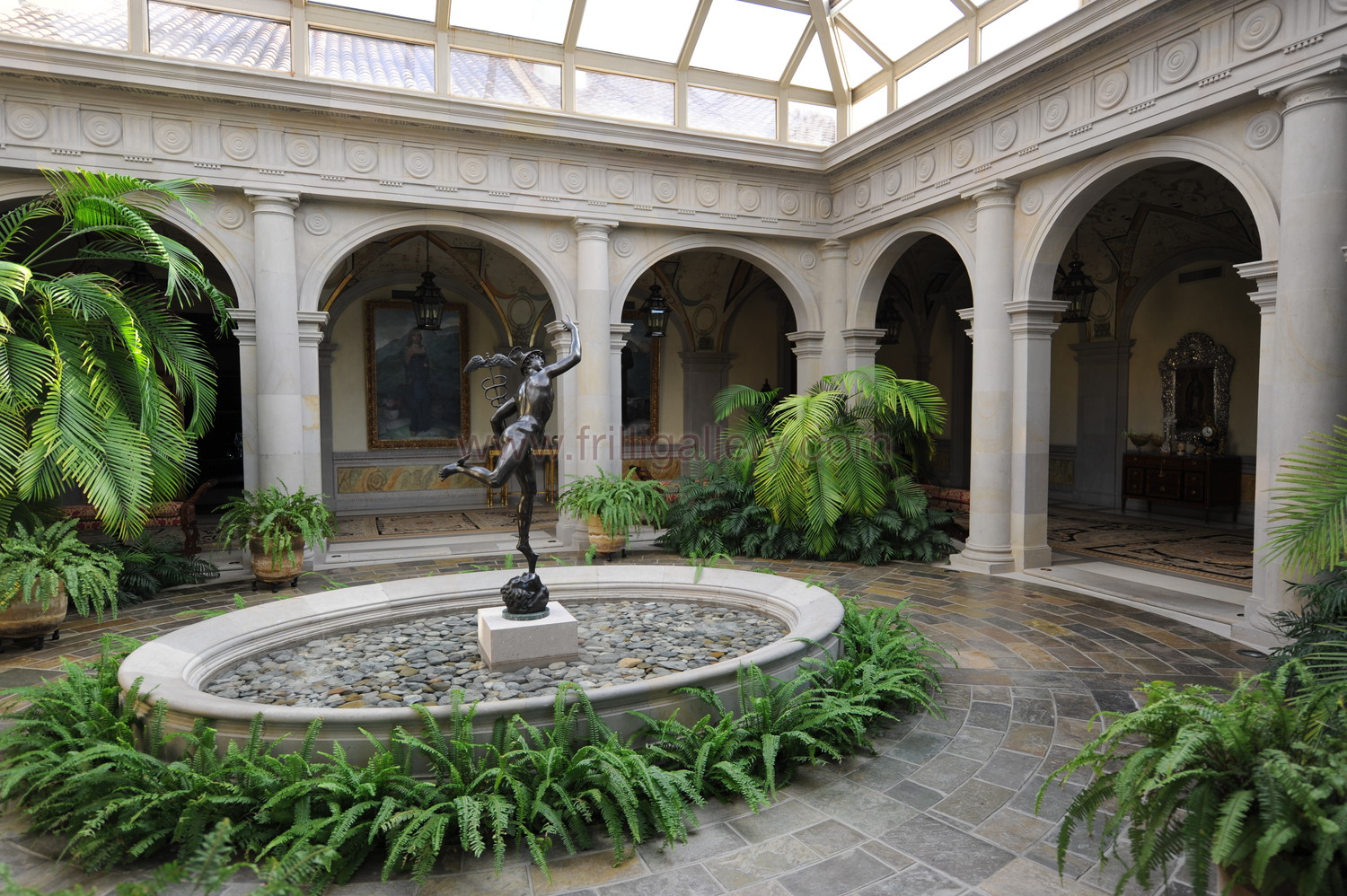 }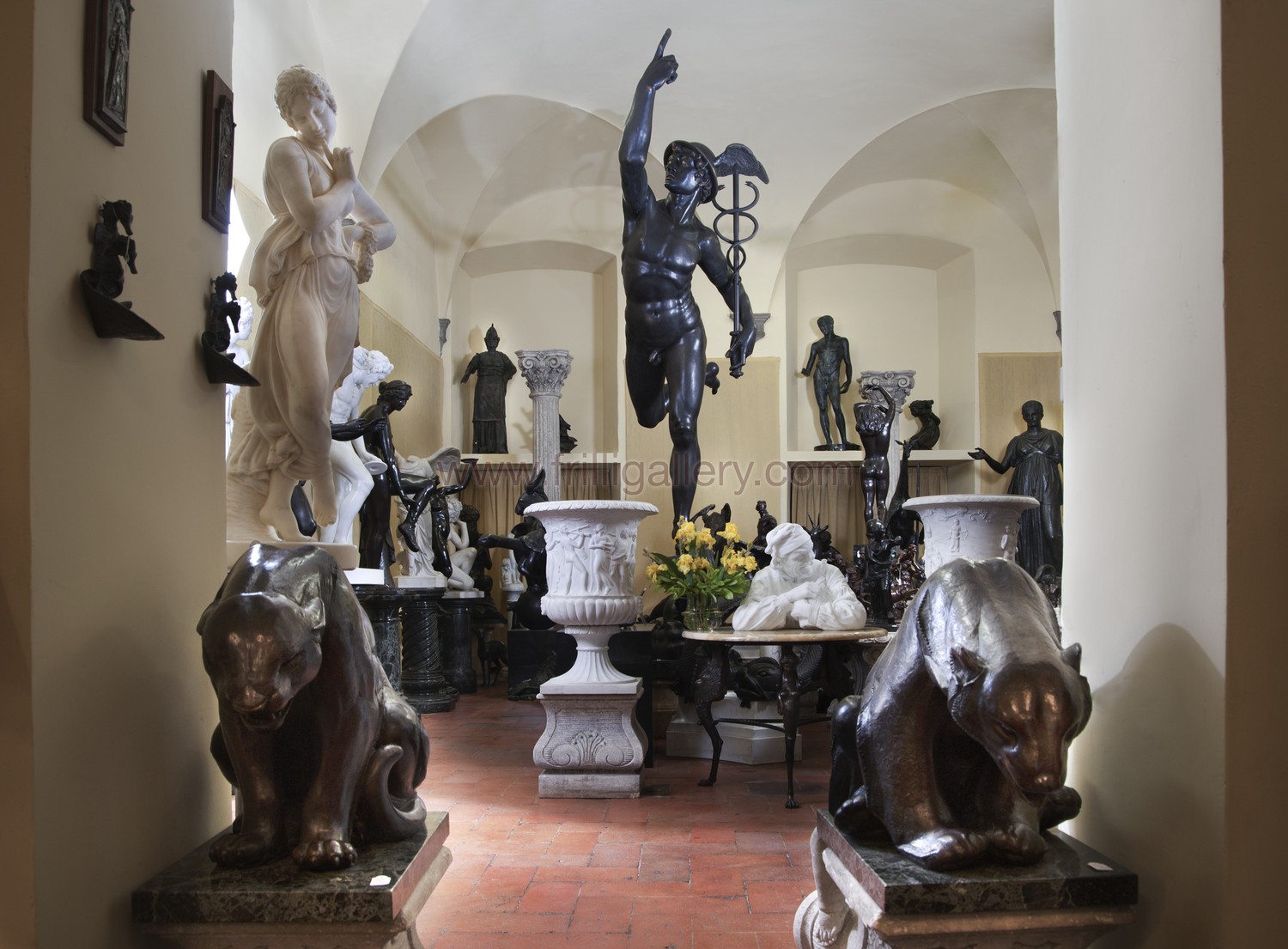 }